Frequently Asked Questions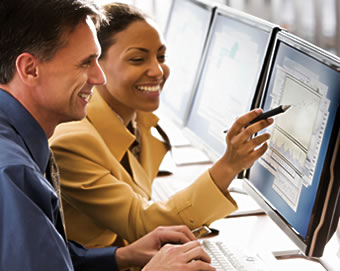 No Cost Bill Analysis
We analyze all voice and data billing and make recommendations to reduce expenses and increase network performance using the latest technology.
We bid out to multiple carriers.
Prepare a comprehensive proposal including an itemized list of billing errors to be corrected.
We implement all solutions from paperwork to provisioning.
We audit first month's billing to make sure it is correct.
We provide ongoing management for all services we install.
We proactively handle contract renewals.
We maintain customer inventory.
We handle trouble ticket issues.
We are one point of contact for all services.
How Are We Paid?
Choice Communications is an agent for the carriers. This mean when we place orders with them, they pay us commission, which means our service are free to you. Since we have access to all carriers, you can choose whichever carrier you prefer and save time and money.
Are The Rates The Same Through Choice As Going Direct With the Carrier?
The major tier one carriers all have tariff-based rates and the indirect and direct representatives all sell the same products.
Can I Call The Carrier Direct?
You always have direct access to the carrier you chose and are their direct customer. The bill will come from the carrier and not from Choice Communications. Choice is an added resource and you can always go direct to a live Choice representative as opposed to calling the carrier direct and waiting on hold.
For more information fill out the form today: